Borderlines Refugee Board Game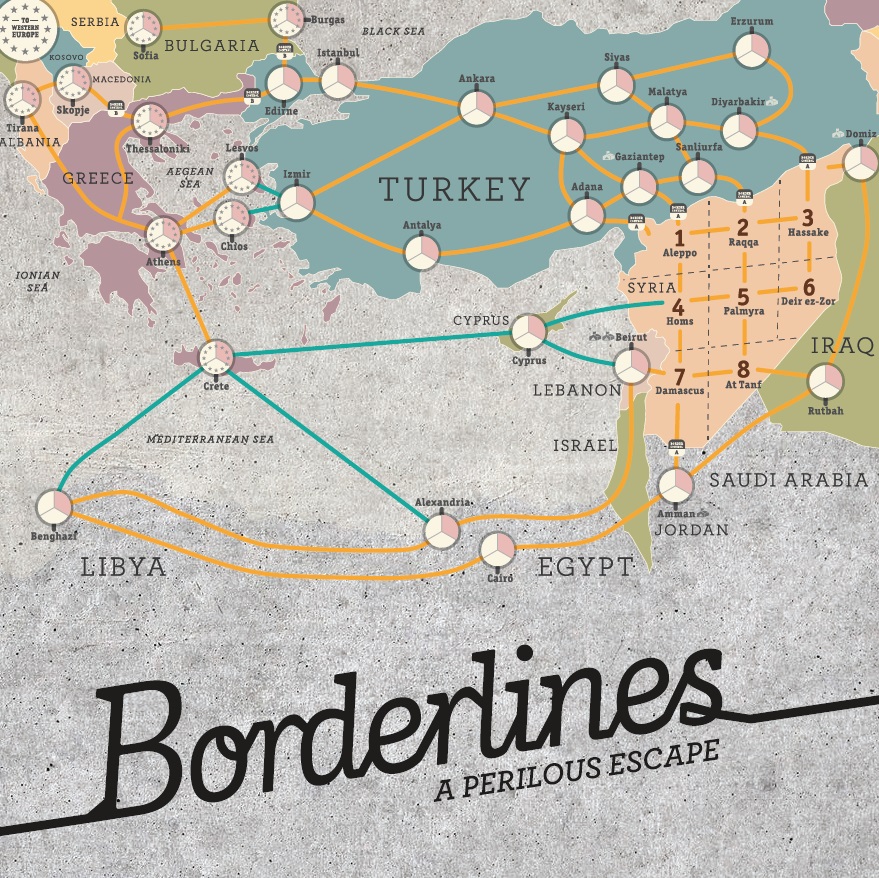 Borderlines is about the plight of Syrian refugees. Since 2011, the refugee crisis has become one of the biggest issues in the world. Thousands of refugees are coming to Europe.
In this game you need to help your family move away from danger to a safe place. You will face closed borders, human trafficking, chemical attacks and many other difficulties.
Borderlines is designed to be an innovative way to put yourself in the shoes of a refugee!
Deluxe edition (bilingual): HKD 480
English edition: HKD 250
Shipping cost not included